I know that things are starting to open back up, but let's be honest. A good Netflix binge needs no excuse.
While I've tried (and mostly been successful at!) to limit how much TV I've watched while in quarantine, I've still gotten some good screen time in. Here's some of the shows I've watched to distract myself during the pandemi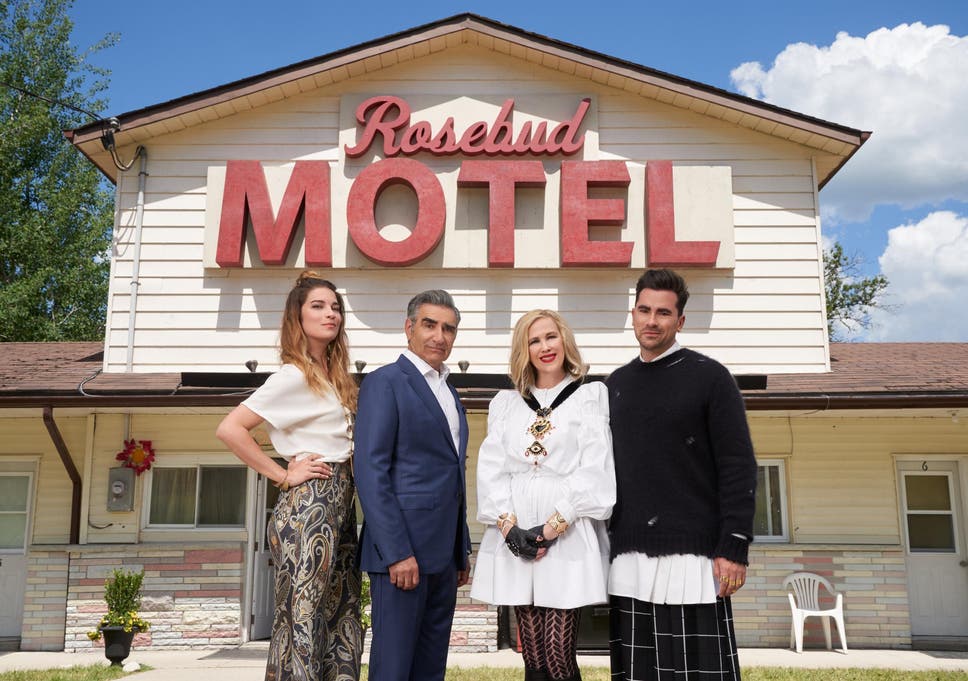 When the Rose Family loses their fortune, they are forced to move to Schitt's Creek, a podunk little town, and start over with some of the strangest townies. Starring and created by father/son duo Eugene and Dan Levy, Schitt's Creek is as lovable of a town as Pawnee with a wonderful cast of characters that you will grow to know and love. Catherine O'Hara absolutely shines as Moira Rose, and her lines and looks are absolutely magnificent and unforgettable.
2. Community
Community is one of those shows that I've been meaning to watch for almost ten years, and just now have gotten around to. What? There's just so much good television out there! I'm still on season one of the show, and although it hasn't quite grasped my interest the way that other, similar shows have, I've heard that it gets better, so I'm looking forward to sticking it out and enjoying the later seasons!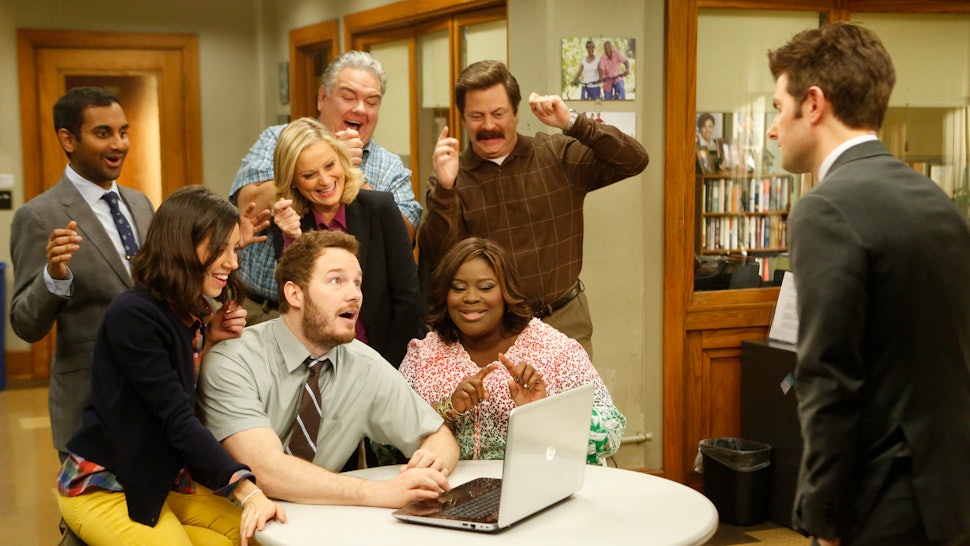 Ah, my beloved Parks and Rec. I can write an entire book about how much I love this show and how much it means to me, but today is not that day. But wow, it pretty much is the perfect show. It's self aware, has an amazing and hilarious ensemble of characters. Not to mention that Leslie Knope is a feminist icon! I usually tell my friends to start with the beginning of Season 3 (that's when it gets really good) and then watch Seasons 1 & 2 once they already like the show. The first two seasons aren't bad, but to be completely honest, they're not really good unless you know and love Pawnee and the Parks department.
4. The Circle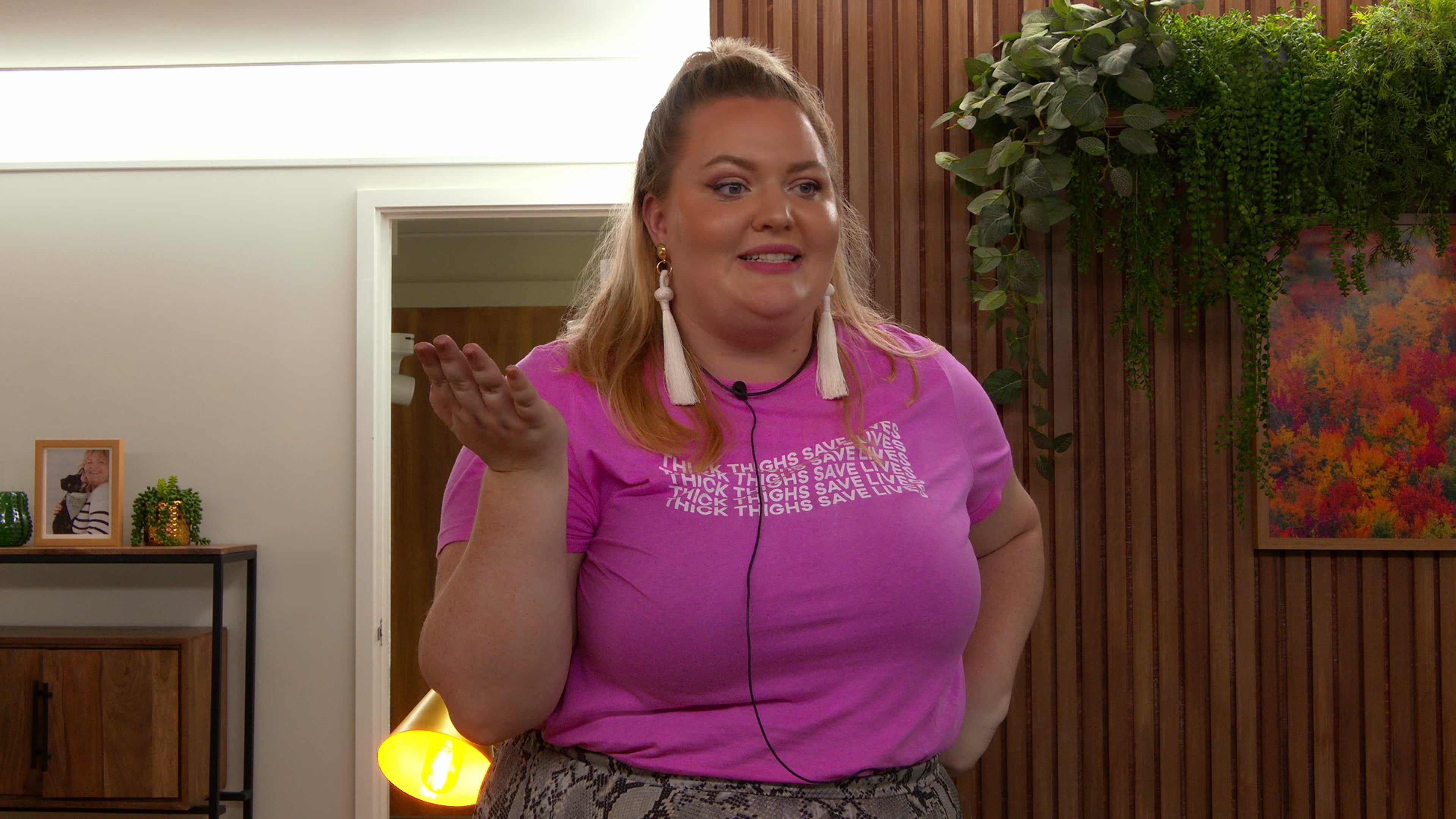 Ya'll, The Circle blew my freakin mind. I'm usually not a big reality TV fan, and after my bad experience with Love is Blind, I decided to ignore Netflix's other attempt at a reality show. Eventually, a friend recommended it to me, and I wanted something mindless and trashy. And I did not find that in The Circle. The Circle is filled with heart, hope, acceptance, generosity, and friendship. It's the perfect show for a time like this. It will warm your heart and give you faith in humanity again.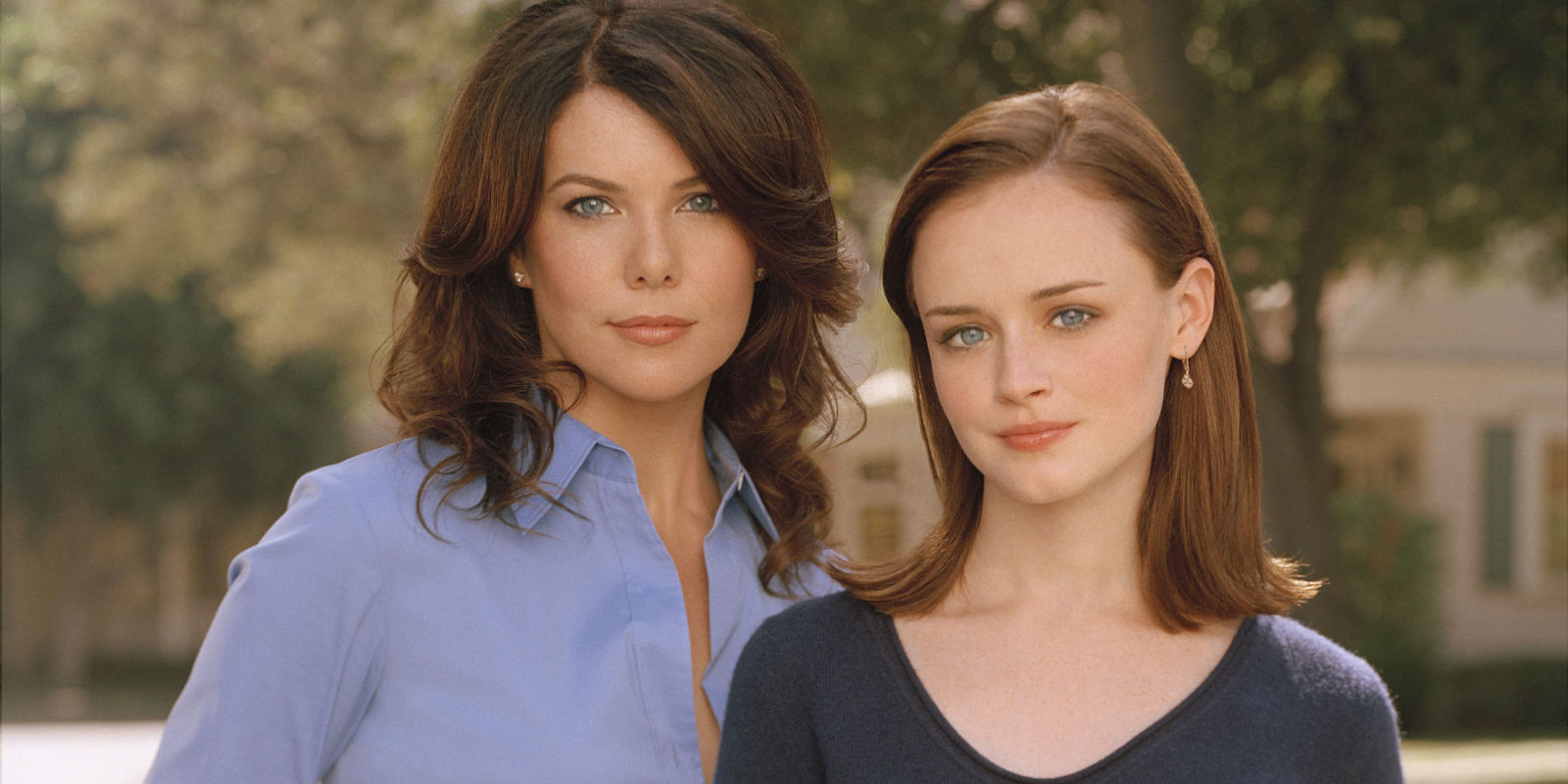 Gilmore Girls is another popular TV show that has been around (and over) forever, but I'd slept on till now. I really like the show! I always thought I'd connect with and like Rory (considering all I really knew about her before I began watching the show was that she liked to read) but woof, is she irritable! I really like Lorelei though, and while I'm still on the earlier seasons, I'm a sucker for a good mother/daughter bond and am looking forward to finishing the show. It definitely doesn't hurt that the show takes place in Stars Hollow, a fictional town in my home state of Connecticut!
6. Hollywood
I have complicated feelings on Hollywood. I expected it to be a fictional story set in a real life 1940s Hollywood… and it was… kind of. It was an idealized version, and I think that almost was the show's downfall for me, personally. You saw all this rough and rowdy stuff, all of this misogyny and racism and homophobia running rampant around the film industry, and by the end it's okay and they pretty much fixed all of that. It just didn't sit right with me for some reason. There was also a lot of female nudity, and I'm not a fan of nudity in media, especially when there's excessive female nudity and almost no male nudity. I actually made a TikTok video rant about my annoyance with it.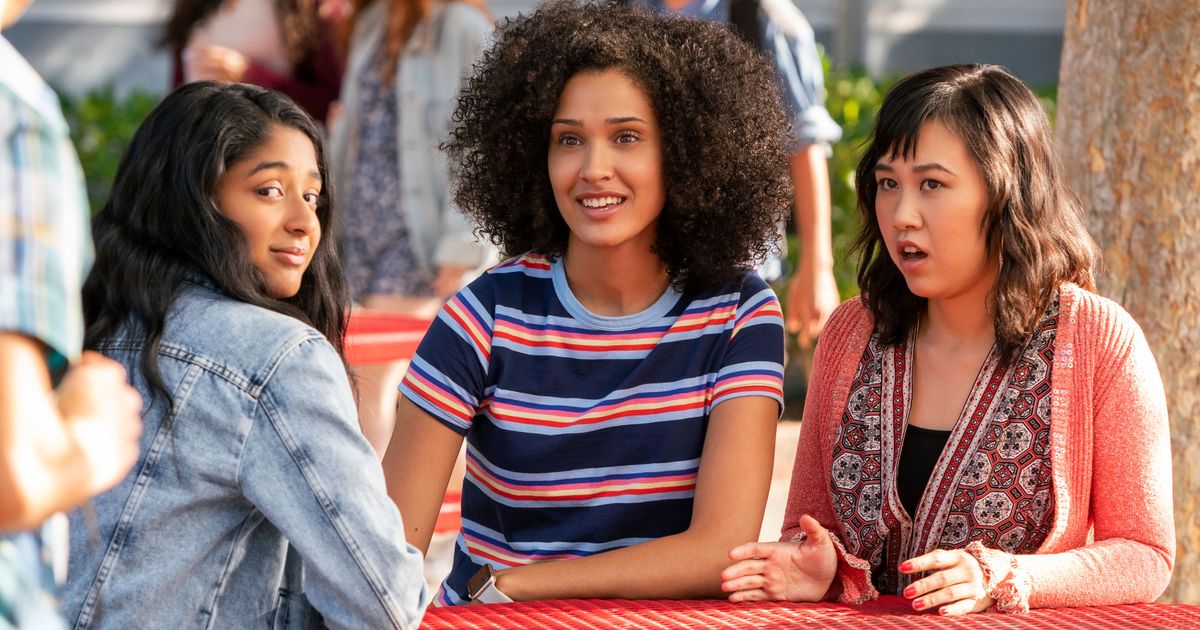 This one was another show that surprised me. I love Mindy Kaling as an actress and a writer, so when I heard that she was one of the creators of this new Netlix Original, I knew I had to give it a try. I wasn't expecting a lot, to be honest, ecause I wasn't the biggest fan of The Mindy Project, and I also knew that this show was made for a teenage audience. This show, in my opinion, somehow portrayed emotional trauma and the high school experience in such a deep way. I absolutely sobbed during the finale, and I hope to see more of Devi and her friends in a second season. I am planning to do a full review in the near future, so definitely stay tuned.
8. Space Force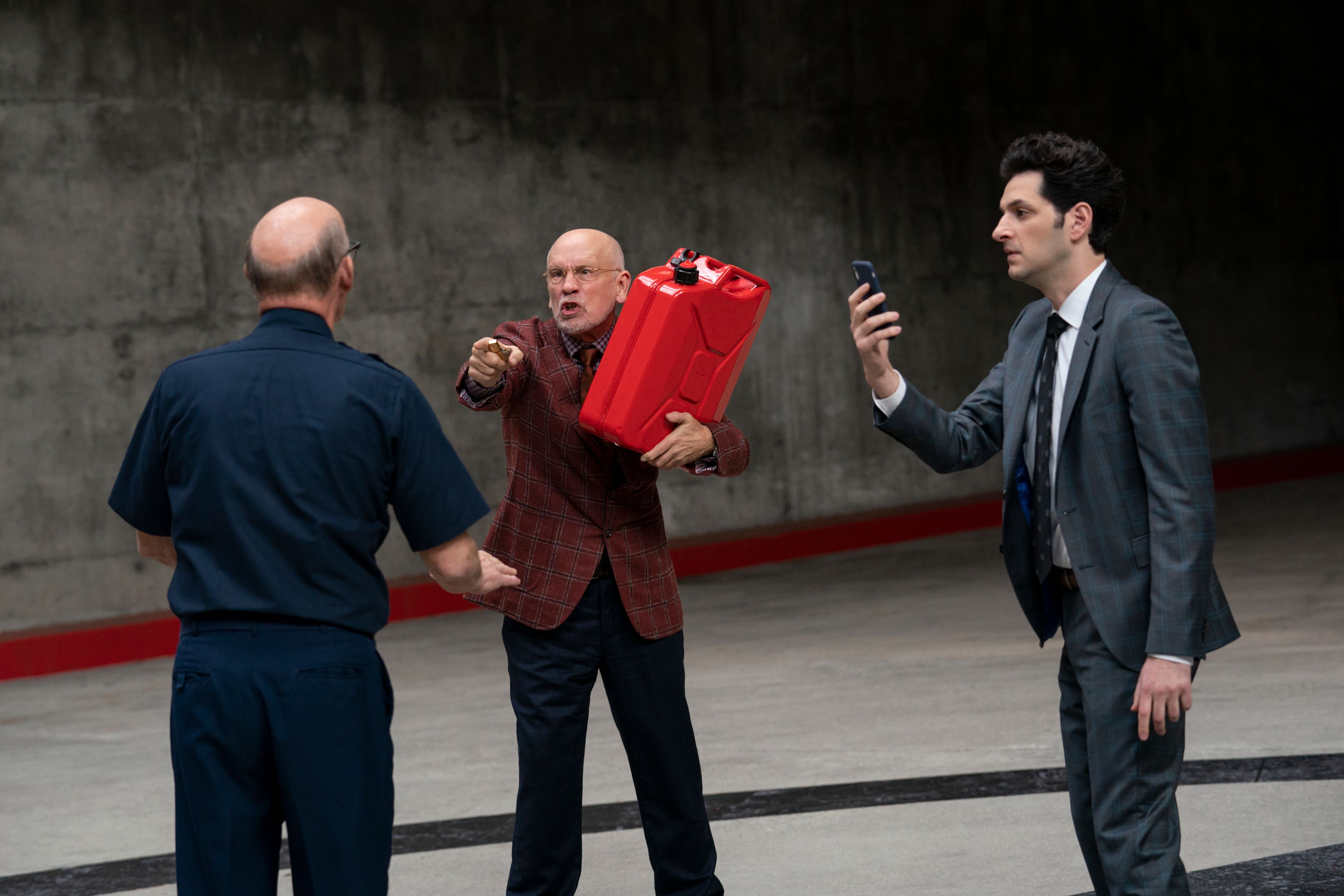 From the moment that Space Force was announced, I was excited. Steve Carrell? Ben Schwartz? Making fun of Donald Trump?? Um, yes please! I was immediately on bord and couldn't wait. And I have to say… I've only watched the first few episodes, and I'm definitely having a harder time getting into it than I'd anticipated. But if my relationship with some of my favorite shows has taught me anything, it's that you can't always judge a TV show by it's first few episodes, and sometimes seasons. So I'll keep watching, and hoping I find that "something".
What have you been watching on Netflix to occupy yourself during this time of social distancing? Did any of your picks make my list? Any recommendations
for what I should watch next? Let me know in the comments!